Because She's Dead
Taylor Swift and Brendon Urie's new song "Me!" deserves to be buried six feet underground, right next to the old Taylor.
Directed by Taylor Swift and Dave Meyers
As a semi-dedicated Taylor Swift listener, the rug has been pulled out from under me, this must have been what her country audience had felt like when Taylor went from country to pop, leaving them, and now me to cope by just embracing the mild sting of betrayal.
Artists are expected to grow with their audiences, to age alongside with them not devolve when the going gets tough. Take One Direction for example, another pinnacle of musical achievement, they weren't singing about the same things in 2011 as they did in 2017, because they grew as musicians.
#MeOutNow #TaylorSwiftTONIGHT @taylorswift13 @PanicAtTheDisco
nobody:

literally no one:

Taylor Swift and Brendon Urie:pic.twitter.com/rfA3naj1Am

— nik. 🍯 (@heybutterbear) April 26, 2019
We know Taylor Swift can grow, she has had two major turning points as an artist in her career, the first being her transition from country to pop, and the second from her transition from a pastel dressing red-lipstick-wearing goodie to a more mature female figure for empowerment. It was cool to see her grow, change, and make change in the world for the better by standing up for herself, such as her symbolic win of $1 for her court case against the man that groped her at a meet and greet.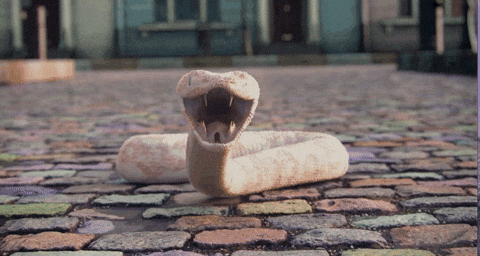 That's why this new music video is so baffling, she literally, and iconicly said, "Sorry the old Taylor can't come to the phone right now, Why? Because she's dead." And now she pulls this song that could have come out of any of her albums circa 2010. She knows we wanted more of the Reputation-esque sound, but then hits us with the pink snake scouring the rainbow cobblestones turning into butterflies as the intro. Come. On.
The song itself it just empty of any original ideas or thoughts, she recycles the happy go lucky youthful sound from her early pop days, and the "I am boy crazy" lines from her Red and 1989 albums. She made a comeback that was hard-hitting and downright inspirational, and now produces a song that has no real meaning, if Taylor Swift hadn't sung it people would shake off this dull lackluster semi party-power anthem.
And what the heck is Brendon Urie even doing now, he was the heir to the angsty teenage kid throne, but now sings about how "You can't spell awesome without me", the person who listened to "I write sins not tragedies" would beat up the kid who listens to the new Brendon Urie.
There are gonna be die-hards that love this song, but the only person that died hard here was Taylor Swift.
Hang on for a minute...we're trying to find some more stories you might like.
About the Contributors
Ava Rawson, Print Co-Editor-in-Chief
Favorite Show: The Alienist

Spirit Animal: Chandler

Guilty Pleasure: Pinterest

Pet Peeve: When people clap after the movie is finished

Favorite...