Seven Spooky Films for the Halloween Season
Colorful leaves and pumpkin spice indicate that fall is here, and with it, Halloween movie marathons.
As autumn rolls in, dropping temperatures warrant warm blankets, cider and some Halloween movies. Here are seven festive flicks to binge this season.
1. It's the Great Pumpkin Charlie Brown
We begin our haunted countdown with a heartwarming classic. The hour-long flick is probably rooted deep in your elementary school memories, along with the taste of candy corn and the scent of a pumpkin spice candle. The film is sprinkled with Charlie Brown's classic line "ol' pal" and dusted with the subtle flute music that was the soundtrack to our childhood fall afternoons. The Peanuts crew and their autumn antics are sure to add just enough spice to the start of our holiday season. 
2. Twitches
This charming drama features sisters Tia and Tamera Lowry as twin witches, hence "twitches". The pair was separated at birth but brought together by the fate of their enchanted abilities. The girls find themselves in multiple dimensions of trouble; their hexing Halloween hijinks are the perfect "Monstober" throwback.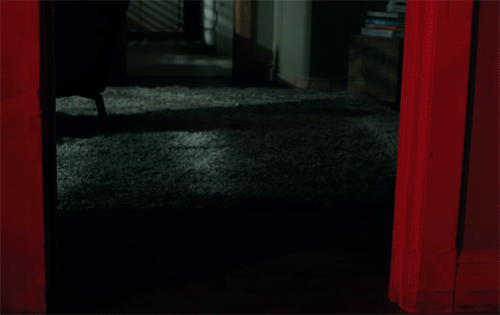 3. Lights Out
On the other end of the spooky spectrum, "Lights Out" leaves viewers shaken and in need of a nightlight. The film portrays a ghastly woman who lives in the dark and haunts a seemingly average family. As the sinister plot evolves, the viewer can watch the effects of a haunting on each character's psyche as well as their own. But be warned: This flick is not for the faint of heart!
4. Halloweentown (1998)
If you're in the mood for a Disney Chanel classic, "Halloweentown" is for you. The viewer is transported to an eerily endearing community of monsters where everyone is welcome. Marnie, a teenage witch, is determined to save the town and gain full control of her powers, with the help of her family and friends. If you like this freaky flick, it is only the first of four movies in a terrifying tetralogy, so binge away!
5. Ghostbusters (1984)
Picture this: you're nine years old in the middle of a busy Blockbuster store. After what seems like hours, your family finally decides to rent "Ghostbusters". As you check out, you add a box of Junior Mints to the cart; you can't wait to get home and snuggle up to watch your first "scary" movie. "Ghostbusters" is the perfect family classic everyone will enjoy. The iconic Stay Puft Marshmallow Man, Neutrona Wand and, of course, theme song will get you in a ghoulish mood.
6. The Nightmare Before Christmas
If you simply cannot wait to skip spooky season for some snow and cocoa, this one is the perfect creepy compromise. Jack Skellington takes the audience on a festive field trip through the holiday season and sheds a new light on one of the biggest holiday industries in America: Christmas. As he introduces yuletide to his home of Halloween Town, mayhem ensues and Christmas gets creepy.
7. Coraline
Last but certainly not least, Coraline Jones and her iconic yellow jacket radiate eerie vibes. Featuring button eyes, dancing rats and "the other mother", this movie is a beautifully terrifying example of a unique Halloween film that will get you questioning every untouched corner of your house.